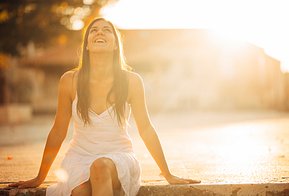 International Institute for Complimentary Therapists
Leanne's Energy Healing treatments are unique in that every session is designed specifically to suit the needs and requests of the client.
To achieve this, Leanne utilises her Natural Intuition, in combination with the most relevant methods and tools from what she calls her 'Tool Kit'.
The 'tool kit' has developed through a history of learning multiple natural therapy modalities, having a strong interest in the science of energy, and the experience of working with many clients.
An Energy Healing session can focus on something in particular, or focus on all aspects of the client, including the physical body and the subtle bodies of the human energy field that relate to emotional, mental and spirit aspects of a person.
THIS MEANS ENERGY HEALING IS BENEFICIAL FOR ALMOST EVERYTHING WE CAN EXPERIENCE AS A PERSON, including:
Supporting the healing of Physical ailments, including Pain

Fears and Phobias

Post-Traumatic Stress

Life Traumas and Difficulties

Ancestral, DNA type Limiting programs

Daily Stress, Overwhelm

Anxiety

Depression

Low Self-Esteem

Lack of Self-Confidence

Relationship Difficulties

Relationship Break-ups

Grief and Loss

Anger, Emotional Distress

Non-beneficial Beliefs and Emotions

Lacking Direction or Purpose in Life

Feeling Blocked or Stuck in Life

Feeling Lost or Out of Sorts

What's Lacking in your LIfe

Relaxation and 'Lightening Up'

Clearing of Energy Blockages on all Levels

Negative Energy Clearing

Not Feeling like Yourself

Periods of Memory Loss, hours/days (without substance use)

Chakra Clearing and Balancing

Assemblage Point Correction

Changing Negative Beliefs to a more Positive Perspective

Personal Growth Learning and Tools

Increasing levels of Joy, Self-Love and Contentment

Becoming more of your True, Natural Self
Everything in existence is a form of Energy. Human beings are made of energy.
All your experiences, all your thoughts, beliefs and emotions are Energy that become stored in your cells and then influence your health, your everyday choices and your ability to live a happy, fulfilling, purposeful life.
Also consider that you are born with your ancestors' experiences, thoughts, beliefs and emotions already in your cells, known as cellular memory. This ancestral cellular memory can be unconsciously in effect when you are naturally talented in a particular area, eg musician. Learning to play a musical instrument comes more easily, more naturally for some….potentially because an ancestor has already learned the skill. Searching 'Child Prodigy Piano' on YouTube provides many examples of what's possible.
Ancestral experiences, thoughts, beliefs and emotions can also impact negatively, sometimes recognised through 'hereditary' fears, phobias or diseases that pass on through family generations.
ALL ENERGY HAS THE POTENTIAL FOR CHANGE, OFTEN INSTANTLY. POSITIVE ENERGY CHANGE IS 'ENERGY HEALING'.
You can change how a memory affects you.
You can move forward from what keeps you stuck or limited in life.
Fears and Beliefs are like data stored on a computer. They can be changed or even deleted.
'Life is 10% what happens to you and 90% how you react to it'. Charles R Swindoll
How would your life be different if you weren't affected by a particular memory, a fear or phobia?
ABOUT THE ENERGY HEALING SESSIONS
Mostly a relaxing, feel-good holistic experience, every session is uniquely designed to suit the client's needs and requests.
Many issues can be minimised or cleared in one session, though sometimes more sessions are needed.
Energy Healing can be used to complement allopathic treatments and/or in conjunction with other natural approaches to health and wellbeing.
Clients have a choice of in-person or remote sessions. Both options are equally effective.
Clients can be located anywhere in the world for
REMOTE SESSIONS, which are often carried out by phone. Remote clients are asked to relax somewhere quiet, from about 10 minutes prior to start of session, away from TV's and computers, with a drink of water on hand, and remain there for the duration of the session.
IN-PERSON SESSIONS are carried out in a peaceful therapy room. Clients remain fully-clothed and have the choice of staying seated in a chair or laying on a massage table for treatment.
For several days AFTER EACH SESSION, the client's energy will be re-adjusting. During this period most clients will feel energised while others can experience some physical body tiredness, minor aches and pains, like detox symptoms. Drinking extra water and where possible rest, is encouraged to help alleviate symptoms until the body settles.
SESSION TIMES usually range from 1 hr to 1½ hrs, though can be 2 hrs.
SESSION PRICING:
$90 for 1 hr

$130 for 1½ hrs

$170 for 2 hrs.
Reduced rates for children, students, pensioners on an individual basis.