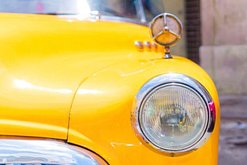 Space Clearing
LEANNE OFFERS ENERGY
CLEARING OF HOUSES,
BUSINESS PREMISES,
PROPERTY, VEHICLES
AND ITEMS, eg jewellery
and furniture.
ALL CLEARINGS ARE DONE VIA DISTANCE, SO IT DOESN'T MATTER WHERE YOU ARE LOCATED with the exception of Jewellery, which can be cleared either in person or by distance.
CONSIDER A HOUSE OR BUSINESS PREMISES CLEARING:
If you're about to move, or have just moved to a new location
If the house/premises just doesn't feel right
If the house feels yuk and you don't really like being there
If you've just had a clean-out or spring clean
If the house energy feels heavy after a visitor has left or there's been arguments
If you notice you're avoiding a room or certain area of the house/premises
If you've had a relationship end and your partner has moved out
If there's a consistency of restless sleep or feeling agitated
If there's unusual noises or cold areas
If occupants in the house/business seem unusually irritable toward each other
If you put your house/business on the market to sell
If when trying to sell your house, there doesn't seem to be much interest
If you're puzzled as to why business sales have slumped, it doesn't make sense
If objects frequently seem to move or go missing
If electronic devices are doing odd things
If you get an uncomfortable feeling like someone's watching you
If you notice a shadow moving out the corner of your eye and/or you feel like someone just walked passed but there's no one there
If your child gets distressed talking about people or things you don't see – it may not be their imagination.
Everything in existence is energy. We feel energy around us all the time but often we aren't aware of what we're feeling or where the feeling came from. Most people will have had the experience of feeling uneasy walking into a room or house. Buildings absorb the energy of previous occupants and their activities, a kind of energetic imprint that can feel heavy, disturbing or happy and light. Either way it's not your energy and it's best cleansed. Traumas, upset, issues like money struggles, arguments, violence, drug use, divorce, illness and death can create a heavy kind of energy imprint that doesn't feel good. It becomes a sort of stagnant energy that affects present and future occupants of the house, often showing as eg tiredness, irritability, lack of motivation. Spirit energies that can be disruptive, may also reside in a house and can be cleared.
Through energy clearing, a house can be changed to a more harmonious, calm, vibrant kind of feel, which in turn can have a positive impact on how house occupants feel and interact with each other.
House clearing isn't new. In many cultures, it's been traditional to have a home blessed before moving into it. This is a form of house clearing, like clearing the air and creating intentions of wellbeing for the new occupants.
BUSINESS PREMISES also accumulate stagnant and unsettled energies that can affect productivity, staff morale and potentially reduce customer sales.
REGULAR CLEARINGS OF ENERGY IN A HOME OR BUSINESS SUPPORT HAVING A PRODUCTIVE, HARMONIOUS ENVIRONMENT
Just as houses retain the energy of the experiences of the inhabitants, so do vehicles, furniture and jewellery. Human experiences, including the energy of traumatic emotions become stored in jewellery and surrounding objects, including furniture and vehicles. Unless cleared that energy will continue to subtly affect its surrounding environment, and have an ongoing affect on future-wearers of the jewellery.
CONSIDER HAVING THE ENERGY OF YOUR VEHICLE CLEARED:
If you experience multiple near-accidents
If it seems like wildlife persistently and unusually shows up when you're driving on country roads
If your vehicle has shown a series of unexplainable and inconsistent electrical oddities
If you buy a second hand vehicle
If your car has been involved in an accident
If your car has been stolen and returned to you.
CONSIDER HAVING JEWELLERY AND FURNITURE CLEARED:
If you bring an antique item, antique furniture or second-hand furniture into your home
If you buy jewellery second hand with history unknown
If you would like to wear a piece of previously-owned jewellery, but never seem to actually wear it
If you inherit jewellery and would prefer to clear the energy of previous owner/s, especially if they could have experienced trauma whilst wearing the jewellery.
CLEARING PRICES
A single item of Jewellery $70
Up to 4 Jewellery items $100
A single item of Furniture $70
2 items of Furniture $100
Small Business and Premises (less than 12 employees) $150
Large Business and Premises Clearing $250
International Institute for Complimentary Therapists
HOUSE CLEARINGS ARE A GREAT HOUSE WARMING GIFT